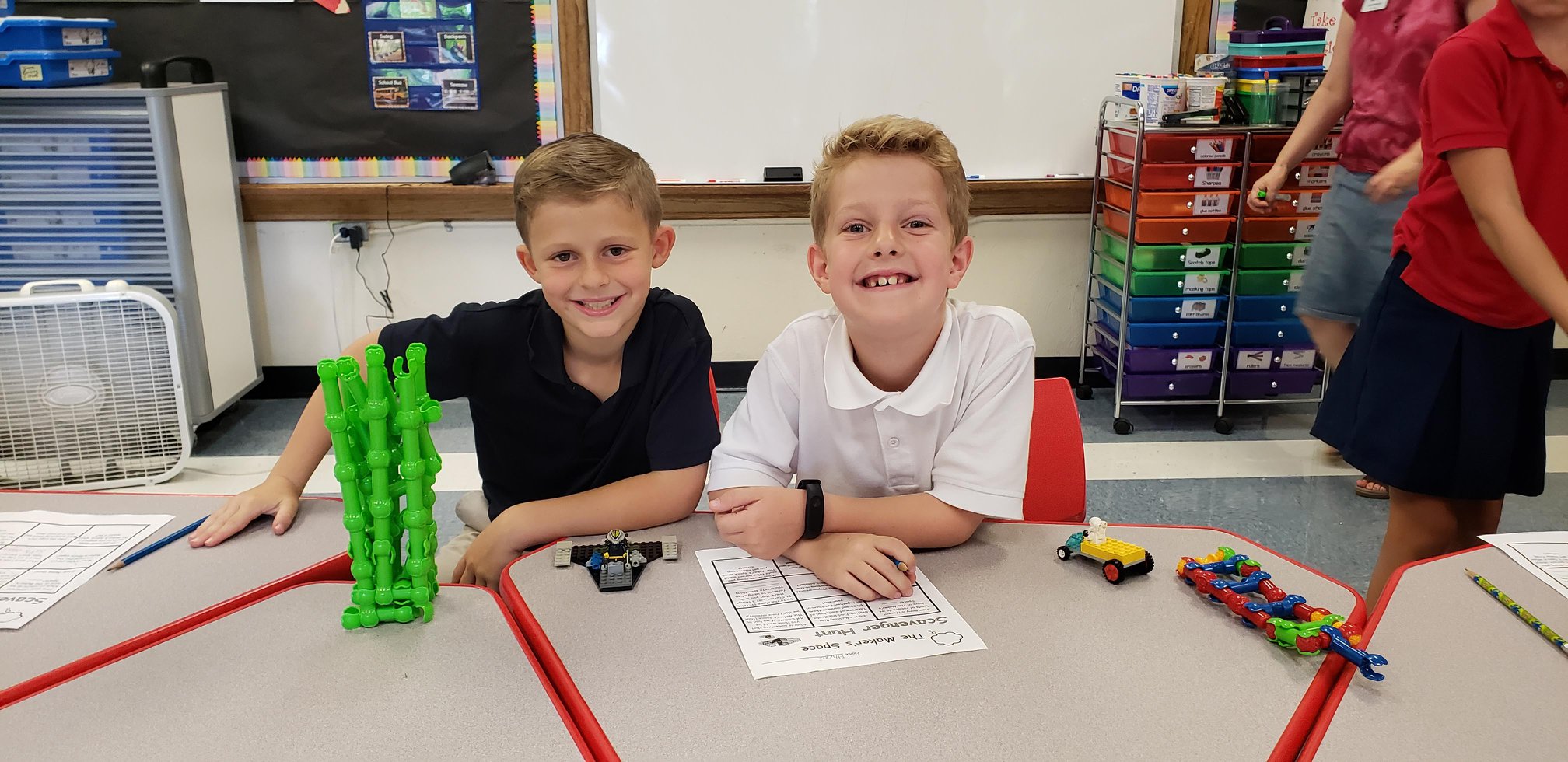 Creativity & Imagination in The Maker's Space
The Maker's Space is a special location in our building where students come each week. By using their imaginations, students design, invent, create and explore while expanding their understanding of their classroom curriculum.
While in The Maker's Space, students will strengthen their problem-solving, critical-thinking, collaboration, and communication skills, while increasing their creativity and persistence. In The Maker's Space, our students are creating, building, taking apart, making a craft, utilizing technology and robotics equipment, or exploring electricity circuits.
Why is it called "The Maker's Space"? Because God is "The Maker" of all things! He created us to be creative and imaginative. The space is really God's space, just like the rest of CCS!