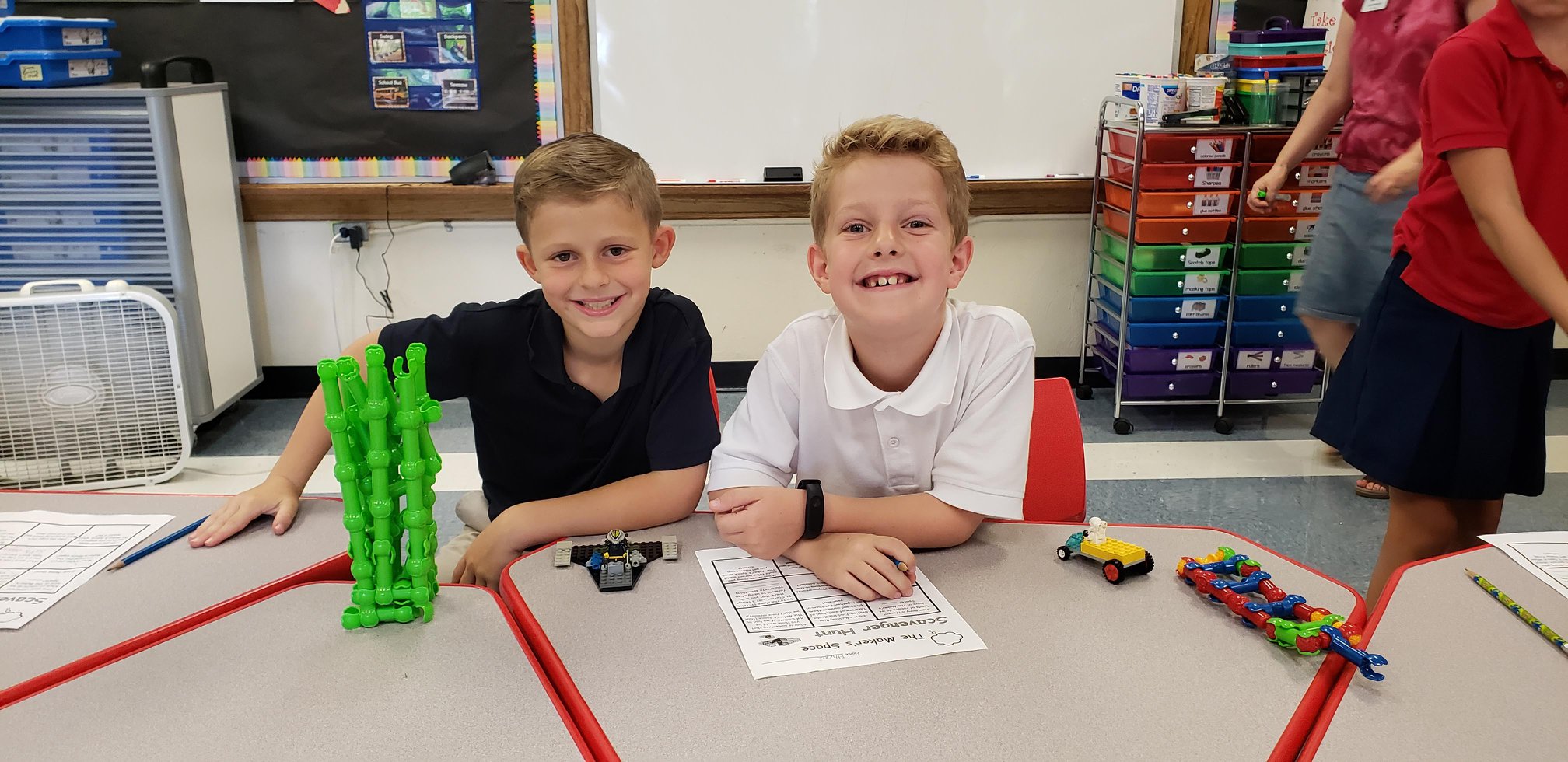 Creativity & Imagination in The Maker's Space
This is a special location in our building where students are coming to the classroom each week using their imagination, to design, invent, create and implement as an incremental learning experience with their thematic unit study.
While in The Maker's Space, students will strengthen their problem-solving/critical-thinking skills, collaboration skills, communication skills, creativity and persistence. In The Maker's Space, our students are creating, building, taking something apart, making a craft, using their Chromebooks or iPads to explore a new website or app, using robotics equipment, working on a classroom assignment, or exploring electricity circuits.
Why is it called "The Maker's Space"? Because God is "The Maker" of us (and the whole world, for that matter), and how He made us in His image/likeness, which includes enjoying creating and making things! Also, the space is really God's space, just like the rest of CCS!